Residential and commercial carpentry and construction Adelaide
Quality workmanship in Adelaide you can rely on
Welcome to Kings Carpentry. Established in 2018 we exist to provide superior quality workmanship to your residential and commercial properties. We've built a reputation for our attention to detail, punctuality and keeping our work sites clean and tidy. This is so you can feel confident your home or commercial property, is being looked after and you can see the progress and transformation of your new project every step of the way.
South Australia's carpentry, decks, pergolas and general maintenance specialists
We're here for you every step of the way across your project. From our initial meet and greet, to making sure each of our time frames are being met across everything from material delivery to project completion. Our objectives are to keep you happy and informed with a transparent approach to every element of your project.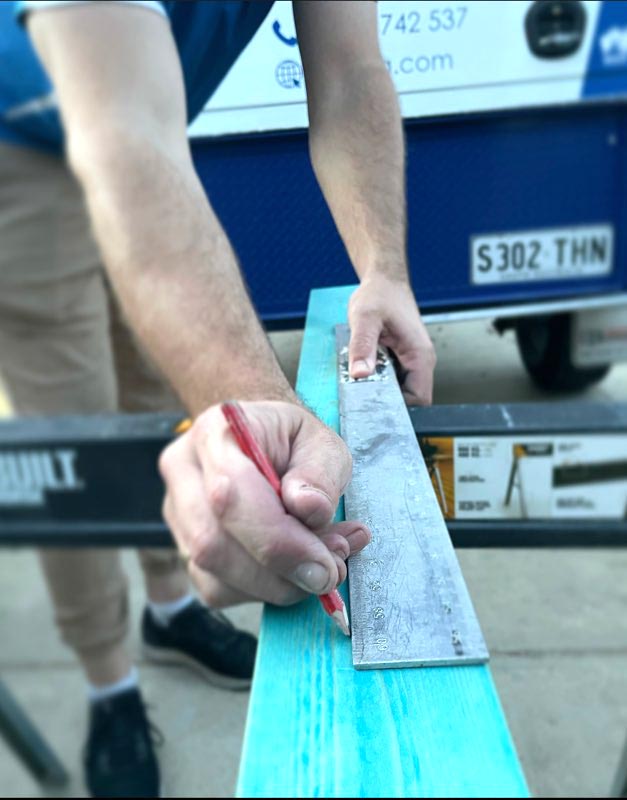 We believe in core principles that have established us as a leader in Adelaide carpentry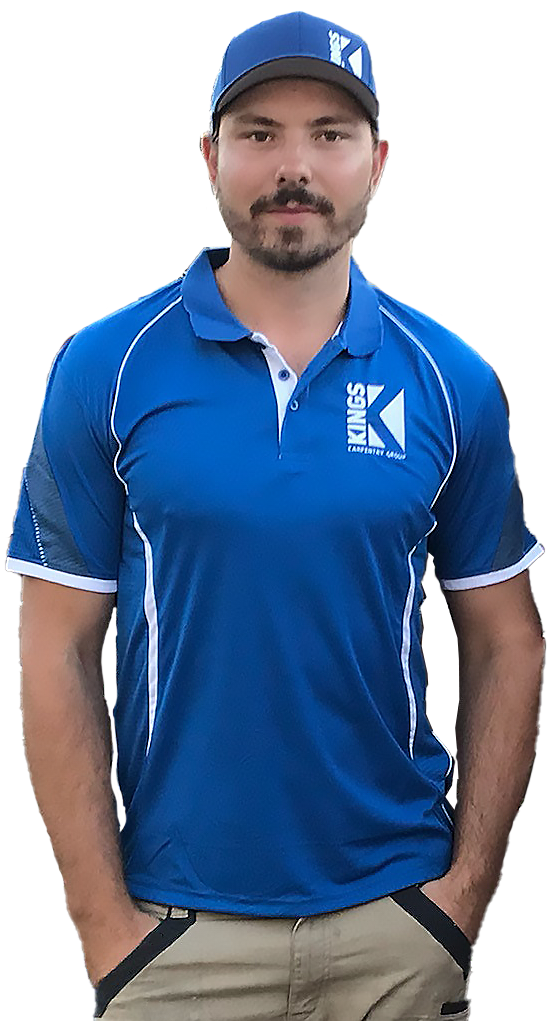 I'm Daniel, founder and owner of Kings Carpentry
"I'm so proud to be part of transforming the homes and commercial property of South Australia through my craft, superior quality, workmanship and attention to detail. Myself and my dedicated team pride ourselves on our honesty, reliability, respect and communication.
I am a proud dad and husband and spend my downtime with my family exploring the outdoors of our beautiful state, South Australia. I'm also the coach to a women's Football team in the western suburbs of Adelaide and Kings Carpentry is proudly sponsoring 2 players at a local Football Club.
I love my community and love to support the local businesses in and around my area every opportunity I can, giving back in a positive way."
Karl is the eldest member of our team and brings with him over 30 years experience and diversity within the building industry.
With an "old school approach" to producing quality work with pride and a firm believer that "any job worth doing is a job worth doing well".
With good problem-solving skills and always willing to give our clients the best outcome.
A Family man and proud Grandfather.
Loves South Australia and our unique architecture…
Passionate about anything motorcycle-related and engaging in conversation on this topic is possibly the only thing that stops him from working!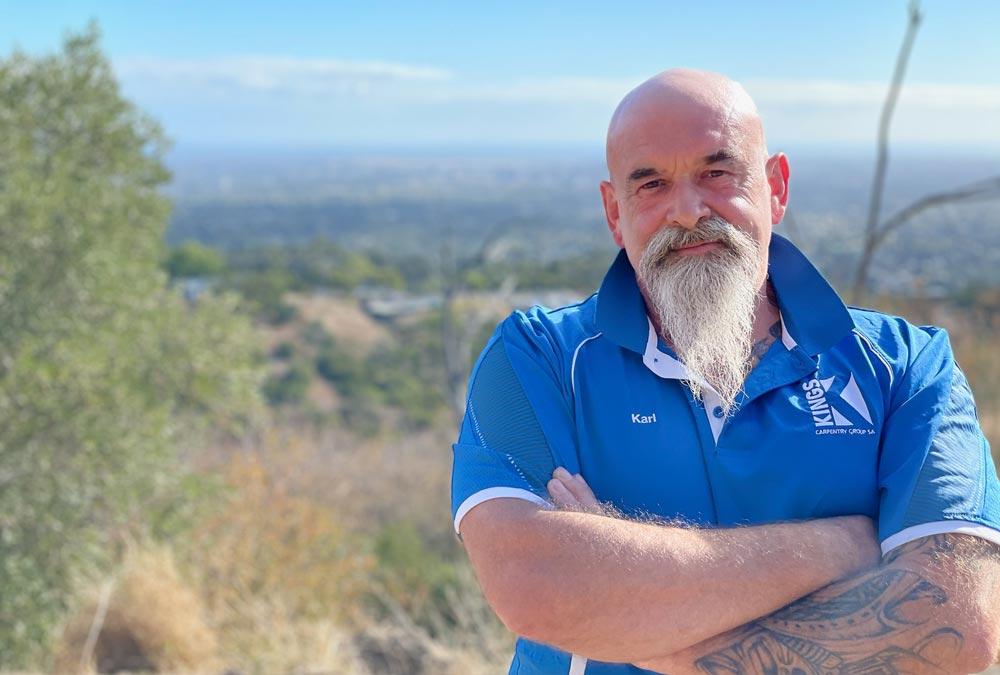 Our customers love Kings Carpentry
"They are very prompt and professional. We would highly recommend to anyone. Great pricing."
Lee-Anne Ward Shaw
"Fantastic!!! Very professional. Sensational, immaculate work. We recommend you 100%."
Michelle Harris
"Thanks for doing a great job at Ninth Ave, St Peters. I'm happy to recommend your services. A professional Job at a fair price."
Leo Vink
"I have been working with Daniel from Kings Carpentry Group over the past 12 months and have been very impressed with the level of detail to each job, big or small. Daniel is able to communicate well, whenever I need him he is able to answer my calls or get back to me same day! As a property manager, it is hard to find a contractor that is able to be fair but competitively priced and able to do any job to the very highest of standards. Would highly recommend Daniel for all your Carpentry needs as well as property maintenance and absolutely without hesitation."
Tim Hines
You have a building project you need done?